Hello everyone! I literally just ran into this site randomly while on Google (if "random" and "google" is even a thing together ;D).
So I guess introductions are in order! My name is Daniel, born 1978, and originally from Iceland.
I started using Amiga 500 in 1992, and immediately stumbled upon the demoscene (Kefrens Megademo 7 was the first one I had), and I've been living in modtrackers ever since. Mahoney & Kaktus tracker is my favorite ofcourse, they were my childhood heroes (even got to meet Mahoney a few years back, w00t). I'm still in the demoscene tracking music, everything from chipmods to full fledged VST-tracking to MP3's using Protracker 2.3D, FastTracker2 and Renoise. One thing I DO NOT do however, is use any Amiga tracker newer than 2.3, i.e any v3+, they're too messy.
This weekend I'm going to a demoparty again, to complete in the music competitions, I attend about 2-3 of these a year.
I have an Amiga500+ that has been ridiculously modded;
Motherboard cleaned & recapped with new capacitors, power supply re-made, kickstart switch, GoTEK, modded mouse (clicks), RGB LED's, hydrodipped, and also the ACA500+ expansion.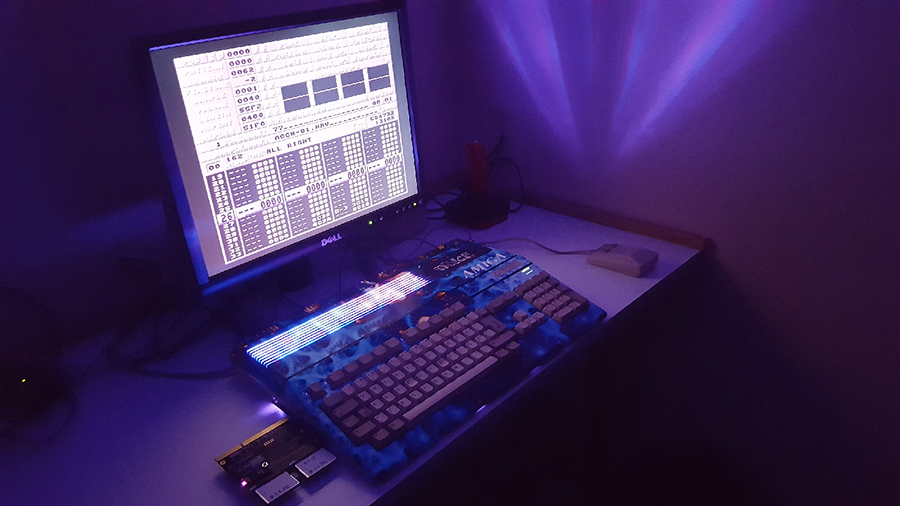 The full build can be seen here:
http://amiga.hyperunknown.net
Im going to browse the forums and see what fun things I can find, I need to figure out some basic stuff in Workbench, I've been tracking continuously on the Amiga since 1992 but actually never used Workbench properly >< .. Getting all icons to show by default, and stuff like that.
Well I guess that's it, I'll go submerge myself in the forums now